Letter from the President
Our Polyphenolics team looks forward to seeing you at this year's SupplySide West in Las Vegas! We are putting the finishing touches on our new booth, located at #U169, and of course we are all very excited to host a very special "rematch" dinner with boxing legends Larry Holmes and Gerry Cooney on Wednesday, September 27 at Caesar's Palace.
There's still a short amount of time to enter our contest for a chance to win two seats at this memorable dinner event! Remember as part of this promotion, you will receive 5% off MegaNatural®-BP and MegaNatural®-Gold when you use our Promo Code to place your order. Read on for contest and ordering details.
As an industry leader, Polyphenolics proudly continues our legendary commitment to research and innovation. We are pleased to announce our newest white paper detailing the health and formulation benefits of MegaNatural® Red Wine Grape Extract, which was developed to closely match the polyphenol profile of red wine. Scroll down for the link to download this important information.
Our team hopes to meet with you during SupplySide West. Make sure to reserve your time by using the Book a Meeting link below.
James A. Kennedy, Ph.D.
President, Polyphenolics
Prepare for a legendary experience
Stop by booth #U169 to meet heavyweight champs Larry Holmes and Gerry Cooney. In 1982, they battled at Caesar's Palace in one of the most highly anticipated fights of its time and have remained friends ever since. Receive an autographed 8" x 10" photo and enter the daily drawing for an autographed fight poster or a regulation-size autographed boxing glove. Must be present to win.
Enter to win dinner with these two boxing greats and get 5-10% off your order by September 15!
Three of Polyphenolics' valued customer companies will win seats, for two employees each, to watch boxing legends Larry Holmes and Gerry Cooney go head to head during dinner. All customer orders shipped between now and September 15, 2017, will be entered to win. Customers will receive one entry for every 20 kgs ordered and shipped during this time.
As an added incentive, receive 5% off MegaNatural®-BP and MegaNatural®-Gold when you use Promo Code #REMATCH when placing your order. Orders must be shipped by Friday, September 15 by 2pm Pacific and must use promo code #REMATCH to receive this discount.
To increase your savings, ship a 1,000+ kg order during this time period and save 10% instead of 5%! This will be Polyphenolics' ONLY discount of the entire year, so don't miss out!
Contact Jessica.ornelas@cbrands.com or call 866-308-7678 to place your order and enter for your chance to witness this once-in-a-lifetime Polyphenolics-sponsored Holmes vs. Cooney rematch.
New MegaNatural® Red Wine Grape Extract white paper
MegaNatural® Red Wine Grape Extract was developed to closely match the polyphenol profile of red wine. A 200 mg dose is formulated to be equivalent to the polyphenol levels found in a glass of red wine. Published research is increasingly recognizing the role that plant polyphenols play in human health.
Polyphenolics set out to isolate the compounds in the grapes that evoke similar health benefits noted in the studies of red wines for use as a dietary supplement. MegaNatural® Red Wine Grape Extract is the result of that mission.
Download our white paper for details.
Latest News
Book a meeting with Polyphenolics at SupplySide West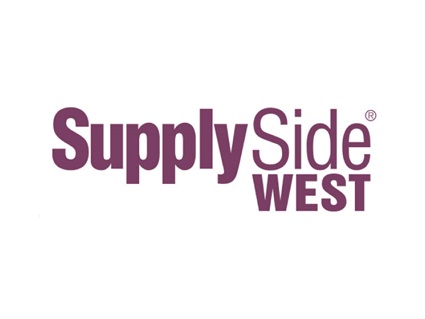 Our Polyphenolics experts will be available during SupplySide West to discuss all of our patented ingredients, including our clinical research and farm-to-table, clean-label benefits. For your convenience, schedule a meeting before the show by clicking here.

Vitacost ROOT2 containing only MegaNatural-BP, named as finalist for award
Vitacost's ROOT2 MegaNatural-BP Grape Seed Extract is a finalist for the SupplySide West CPG Editor's Choice Award, which recognizes innovative finished products launched by CPG companies. MegaNatural-BP Grape Seed Extract is the only ingredient in this product. Vitacost Senior Manager Terry Papadopoulos states, "This finalist award is a reflection of the quality and scientific substantiation behind this premium ingredient." The award winners will be announced during SupplySide West.
Media Coverage
8/18/17: An article, "Saying goodbye to ORAC was a good thing for industry, suppliers say" was published by nutraingredients-usa.com. James Kennedy was quoted throughout. Click here to read the article.
FAQs
One size fits all multivitamin?
What are Nutrigenomics?
Latest research at Polyphenolics?
Learn the answers to these questions and more in this video interview with Dr. James A. Kennedy, President, Polyphenolics.