Our Products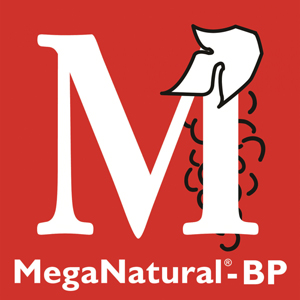 MegaNatural® – BP
MegaNatural®-BP is the only grape seed extract clinically shown to support healthy hearts
Manufactured exclusively by Polyphenolics, a division of California Natural Color and E. & J Gallo – the world's leading premium wine company – MegaNatural®-BP is a patented grape seed extract with clinically shown health benefits. Along with a healthy diet, regular exercise and achieving a desirable weight, MegaNatural®-BP can help to support blood pressure within normal range.
Non-toxic, Non-clastogenic (won't cause chromosome damage)
GRAS (Generally Recognized as Safe)
Free of side effects
Relentlessly tested to ensure purity and safety
Highly consistent polyphenol content
Hot water extracted
Long safety history
Patented
Download the MegaNatural® BP Brochure
MegaNatural®-Gold
MegaNatural®-Gold is a high-quality grape seed extract that is a powerful antioxidant.
Potent antioxidant
Helps to reduce oxygen stress
Free of side effects
Relentlessly tested to ensure purity and safety
Highly consistent polyphenol content
Hot water extracted
Long safety history
Patented
Download the MegaNatural® Gold Brochure